My Spirit FM 90.5 | Grills & Girlfriends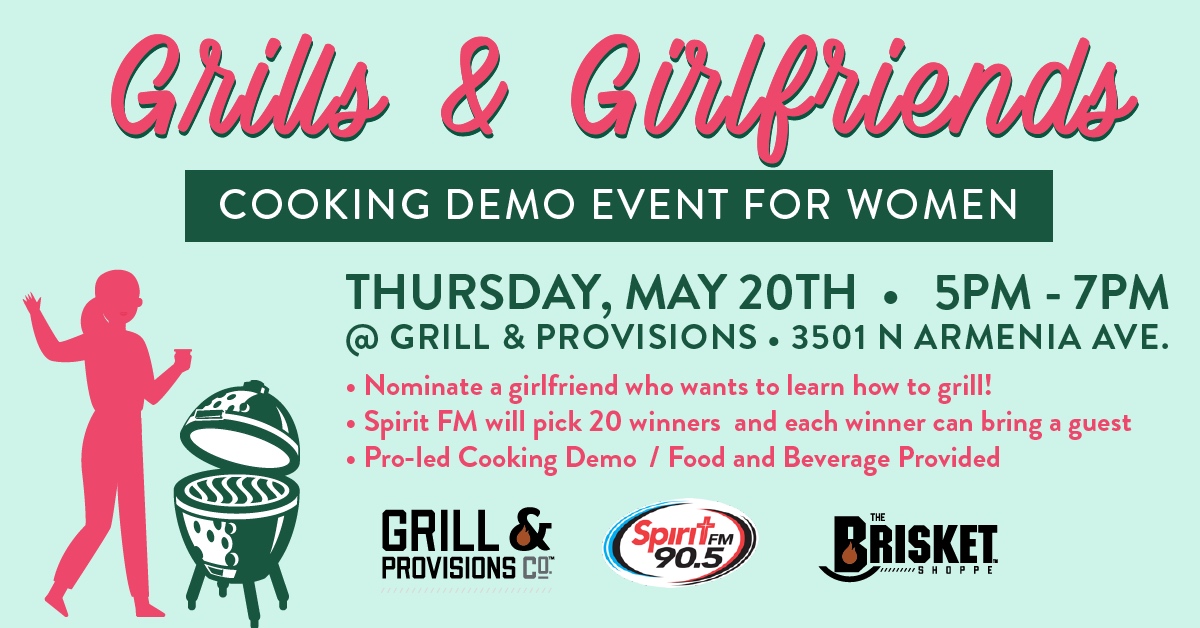 We'll be selecting 20 moms for this night out. Grill and Provisions will be cooking up some tasty dishes and giving us grilling tips and techniques to make our meal making easier! Get your
"Momination"
in by
Wednesday, May 5th.
Do you have a friend - a special Mom - you know deserves something like this? "Mominate" her using the form below for our Grills and Girlfriends night out!
Tell us what you love about her.
Click Here to Access the "Momination Form"
Official Contest Rules
Participants in a WBVM SPIRIT FM CONTEST or promotion, resulting in a prize or award, must be 21 years or older to win, unless otherwise specified. Proof of identification must be valid.
A person cannot enter on behalf of another person (unless otherwise specified)
There may only be one winner of any Spirit FM Contest per 6 months per household.
Prizes have no cash equivalent and are not transferable.
The promotion rules may be amended at any time by WBVM SPIRIT FM without prior notice. However, all changes will be published on the SPIRIT FM WEBSITE and effective as of that date.
No purchase or donation is necessary to enter.
Submission of an entry or response shall constitute acceptance of the promotion rules and a waiver of any and all claims against SPIRIT FM related to the promotion.